SNASS
Social Network Analysis for Social Scientists
2021-10-08
Welcome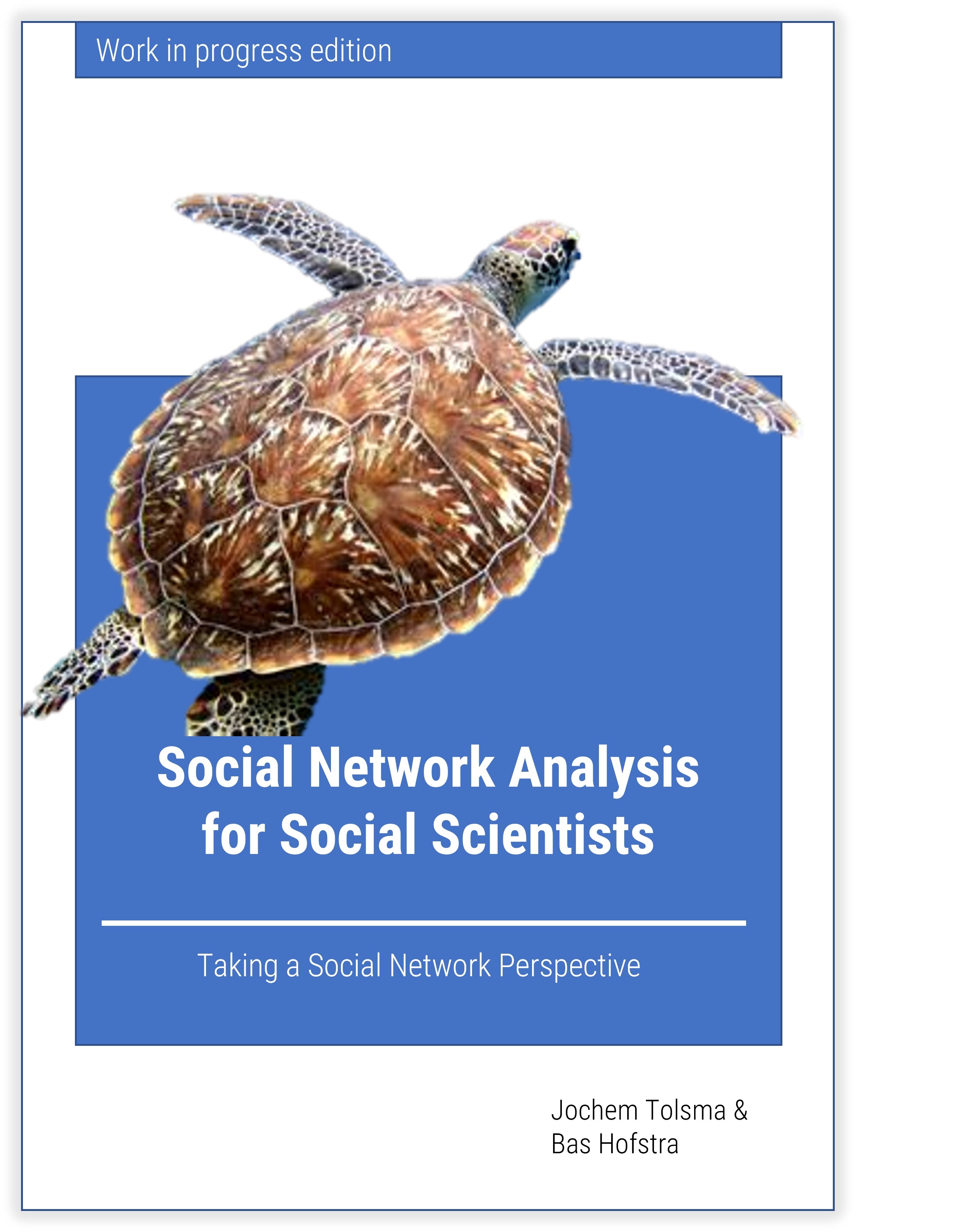 This course is not an introduction to Sociology, Social Networks or Social Network Analysis. It is also not a course in R. This course will teach you how to apply 'a social network perspective' to your own research on topics like inequality, cohesion and diversity.
Individuals (or social agents more generally) are interconnected in social networks. This has theoretical consequences, methodological consequences and consequences for data collection and data wrangling. There are many different types of networks. Networks may be very small (e.g. couples) and very large (e.g. citation networks), they may be centered around a specific person (an egonet) or capture many individuals bounded in a specific context (a socionet). You may wish to understand how networks come about (i.e. the upstream causes) or want to understand their impact on individuals, groups and society (i.e. the downstream consequences). This is why I tried to structure this course along three different dimensions:
Types of Social Network: dyads, egonets, and socionets;
Causes or Consequences of social networks;
Implications of applying a social network perspective: for Theory, Data and Methodology.
What will you learn in this course? You will learn that many of the societal problems that the social sciences address – including, but not limited to, research questions rooted in anthropology, communication science, development studies, economics, organisation science, political science, and sociology – can and should often be studied from a social network perspective. In addition, you will systematically learn (how) to learn more about social network theories, data, and methods.
Enjoy!!